I am a Minnesota based designer that specializes in Web Design, Front-End Development, Branding, Graphic Design, Illustration & Photography. I work with businesses to take their brand and online presence to the next level, as well as working on a contract basis with various design agencies.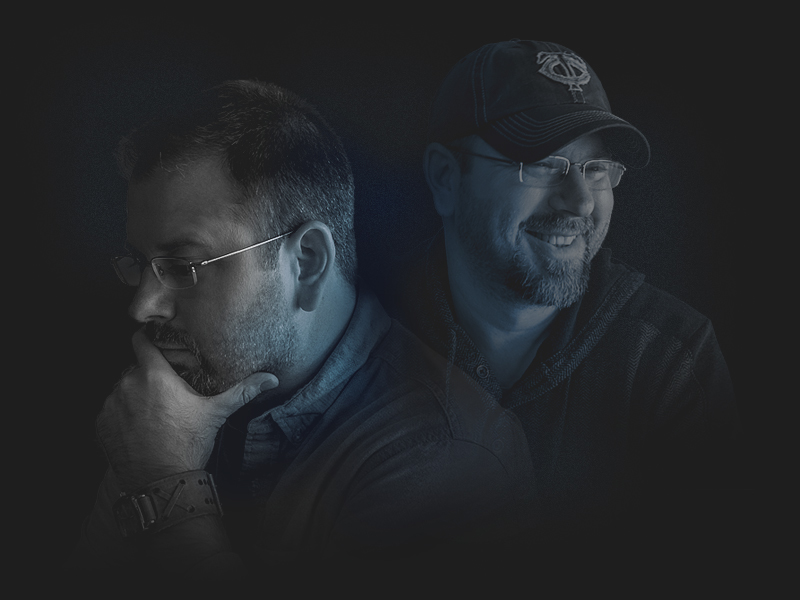 I'll keep this short and sweet as I'm not much of a talker, especially when it comes to talking about myself. I prefer to listen. I can't learn about you and your business if I'm talking, and that's one of my favorite parts of the job. I pride myself on learning what your business needs, along with what you want. Then figuring out the best way to meet both criteria. It's like a giant puzzle to me, and I love a good puzzle. Indiana Jones type puzzles. Give me a puzzle like that, step back and watch me go.
(Had to work Indiana Jones in here somehow, but it's true. I'm still trying to figure out how I can get Pearl Jam in here too.)
I'm also a perfectionist. Or so my wife tells me. I prefer to say that I think things through first, and then do them the right way until the job is finished. The whole measure twice and cut once thing applies here. It's all in the details. That's the way I was raised. If you're going to spend your time doing something, you might as well put your all into it. I believe that.
If you would like to learn more about working with me on your next project feel free to get ahold of me
here
. If I'm not in front of my computer, I'm at the ball field watching my son play baseball or football. Once in awhile, I also make it out to the golf course, which is just about the only place I can turn my brain off for a little while.
Shoot! Pearl Jam.
What it's like to work with me
If you need some more convincing, here are some of the things my previous clients have had to say.
"Jake and I had no idea what to expect when meeting with Brad regarding designing our web site for our new business, Deer Stands Direct. Not only did he listen to important details of what we wanted, but he exceeded way beyond our expectations and was great to work with! Highly recommend!"
"Brad created a beautiful website for my company - www.blueberrybackroads.com. Fun to work with, full of creative vision, he made it an easy process, and I LOVE the result!"
"I keep forgetting to tell you that our brochures for Deer Stands Direct turned out great! You were confident that you would exceed our expectations, and you pulled it off again! Thank you and look forward to working with you on future projects!"